I love perfume. I love the magic of a scent and how it can transport you back to a memory. I have so many perfumes but I still look for more. I used to want to have a signature scent (and really tried) but I am too finicky and couldn't limit myself to just one.
One thing I am not a fan of is how expensive good quality perfumes are. I mean seriously $50-$100+ for perfume??? No way no how.
Well I recently discovered a fix for saving money yet still getting a new perfume to try out...and designer none the less. Scentbird is a monthly subscription service that provides you with a designer perfume every month for $14.95.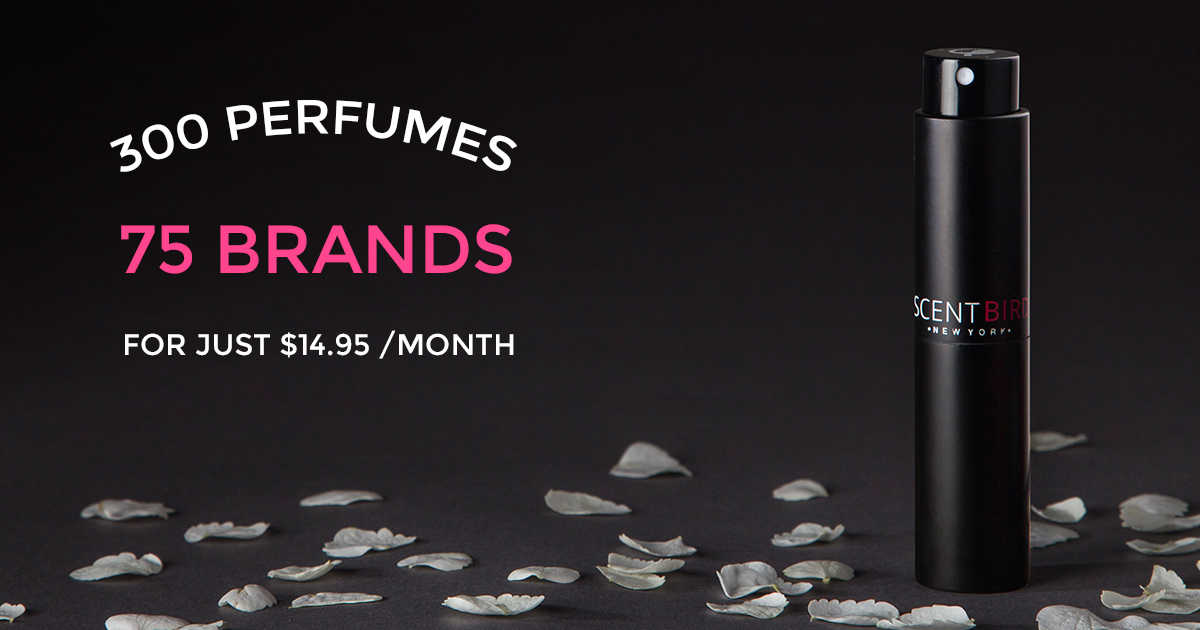 Here's How it Works:
1.
Sign Up:
Take the quiz and get personal scent recommendations based on your personality and lifestyle.
2.
Choose the Perfume:
Pick from 350+ designer fragrances 100% authentic. Brands include Dior, Victor & Rolf, Tom Ford, Gucci, Chloe, trust me if you have heard of it they have it.
3.
Get Your Monthly Supply:
You receive a 0.27 oz/8 ml spray. The first month comes with a velvet pouch and atomizer. When you get next months perfume you pull the glass vial up, drop in your new scent and twits back down
To actually use the fragrance you twist the atomizer and the spritzer floats upward, which I think is pretty cool. You don't have to worry about caps and its safe to throw in your purse. These are also great for travel since they are so small.
This is such a great subscription that would work for a variety of people; the perfume addicts, the new scent lookers, and the people who need help figuring out what scent they want, this is a great option.
For mine I picked Dior Poison. I'm loving it. Such a warm unique scent that lasts and I get a lot of compliments. It really is unique, I've never smelled anything like it.
After you get the perfume and test it our, you log into your account and rate it. Scentbird will then recommend fragrances to you based on your rating. My favorite thing is that you can create a fragrance queue so you know which ones you want to try next.